Click on the links opposite for essential DIY tips to get your project started.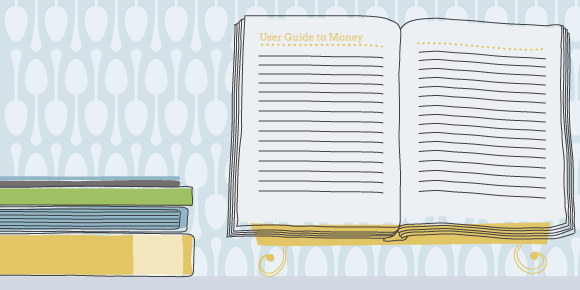 User Guide to Money
The recipes in our Cookbook were all developed in an experimental setting, the Pervasive Media Studio, where we try to 'keep money at the margins' at the creative stage of the project. At the start of a media experiment you may not know what your idea amounts to, how it might be able to make money or if you have any genuine IP. However even experiments need to be funded and in the end we imagine that markets will develop for Pervasive Media products and services. Looking for funding to develop an original concept will usually take you on a different route from making a commercial application of an existing idea.
If you are looking for development investment the most commonly successful sources in the UK are :-
Arts Council England (including National Lottery Funds), in the form of commissions, artist residencies or new digital arts funding streams.
Regional Screen agencies, now Creative England, are also interesting in supporting their clients as they diversify from film and video into multiplatform media.
Regional development funding for Creative Economies through Local Enterprise Partnerships can also be used to invest in schemes where the Producer can argue for long term economic impact by, for instance, introducing new techniques to an economic sector.
The Technology Strategy Board is another important source of investment into the development of technological platforms where the outcome is innovation in technology that could be applied in new goods and services.
University Research investment can be from either arts & humanities or from computing and engineering. Obviously you will need an academic as part of your team.
If you have successfully developed a product or service that you wish to exploit in the future you face the confusing and uncertain array of digital media income streams. To simplify, these can be broken down into three models – sponsored content, advertising funded, or pay to play:
Brands will sponsor an application if they think the attention they will receive by doing so will be worth it in either brand awareness or increased sales. So O2 sponsored the Plastic Beach augmented reality app because there was a 'fit' between the phone network, the O2 arena and the band's brand storyworld. We have learnt from our research with producers that innovation has market value where you can offer a brand an experience or installation that is genuinely new. The column inches generated by the novelty is worth the brand sponsorship. To date this has been the most successful form of commercial exploitation.
Advertising: there is little evidence so far of how advertising could be used to support Pervasive Media applications. The principle that brands would pay for they 'eyeballs' exposed to their offer only really works where the application can be experienced by a lot of users. It's a mass media model. Pervasive Media in its current stage has yet to achieve this level of scale. The nearest commercial development in this part of the market is the partnership between Groupon and Foursquare where the check in service offers the user access to nearby daily deals. Here the attention devoted to Foursquare is monetised by being directed to Groupon deals. Such arrangements point the way toward more local forms of commercial exploitation where retail and leisure services buy into Pervasive Media applications in order to enhance customer experience.
Pay to play has two forms. One is basically a live performance economic model familiar from theatre and live music. Users pay a ticket price to enjoy the experience. Whilst the work in the Cookbook was all experimentation prior to this point there is some evidence from the field of Pervasive Gaming that this can become a more sustainable business model. Players have been willing to pay good prices for well known and well publicised game experiences. The second pay to play model is the download, again just a new form of buying media similar to the record or movie industry. App Stores for iPhone and Android have become a major and efficient method for getting your phone based product to an audience (see eg Escape from the Tower, which is a free download for Historic Royal Palaces but demonstrates commercial viability of using the App store). The Mobile Apps market is a major growth success with the global market predicted to be worth $25b by 2015 (Markets and Markets 2010)
Subscription or crowdsourced funding models are also underdeveloped however it may be that all the shops in an arcade or the schools in a suburb or the neighbourhood councils in a city could jointly subscribe for the development and maintenance of Pervasive Media applications that were useful to their aims.
To get development or commercial investment in your project you need to concentrate on what your investor wants. We can't teach you how to write a funding proposal here but you need to spend a lot of time trying to work out how your idea benefits the investor or fulfils the criteria of the funding call. Its definitely worth getting some mentor support if you are new to this part of the process, either from someone who has successfully applied before and is happy to show you how and check what you write, or, even better, by attending a session run by one of the funding bodies that you are applying to. This has the added advantage of beginning to develop a more human relationship with those people who control many purse strings, and who generally do want to help you apply for funds to make interesting work. You should sign up for creative industries and arts mailing lists that will send out opportunities like residencies, new grants and funding workshops.