Tweeture
In the Kitchen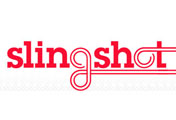 slingshoteffect.co.uk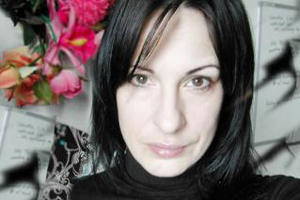 Hazel Grian is a Creative Director in the Digital department of the famous Aardman Animations. Having previously grown a reputation as a world-class maker of transmedia entertainment, Hazel created her own projects experimenting with innovative storytelling using digital media and worked commercially with agencies on games for major NGOs, broadcasters and Hollywood blockbuster movies. Hazel is dedicated to working with teams, creating new forms of real entertainment for everyone.
Hazel, who has worked in film, theatre and radio, is known for her surreal and darkly comic take on life and has been hailed as 'a funny film-making genius' by The Simpson's creator Matt Groening. Hazel played a creative role in the early Bristol 'trip hop' scene and worked very closely with bands such as Portishead, making their world tour stage visuals.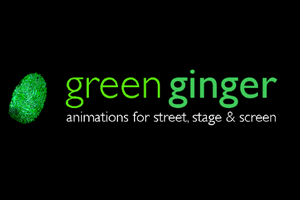 Green Ginger makes award-winning theatre for both streets and stage, creates short puppet films and 'mockumentaries' and offers accessible educational workshops tailored to suit any age group or ability. Since its formation in 1978, the Company has had a commitment to puppetry in the widest sense and its practitioners will use any tools and effects they can put their grubby little hands on to realise its surreal and absurd imagery.
The Company has its roots in the spontaneity of street theatre. 32 years of outdoor performance all over the world has informed the accessibility of the Company's indoor theatre work.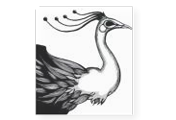 Roseanne Wakely is an artist, designer and model-maker who designed the Tweeture. She was awarded 'Best in Show' at New Blades Modelmakers Exhibition 09, for her working street organ and is one of the founding members of 'Gongoozler' which is a Bristol based collective of puppeteers, performers and theatre designers.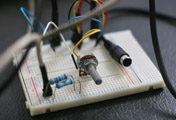 Tim Redfern is a media artist, designer and educator presently researching mobile audio applications for a PhD in computer science at Trinity College, Dublin.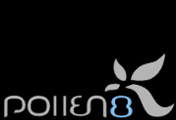 Rob Clayburn is an experienced web developer and designer who currently runs his own company Pollen-8. Pollen-8 are focused on developing open source Joomla! components, mainly using Fabrik, a user friendly database and form creation tool.