Theatre Jukebox Kitchen
In the Kitchen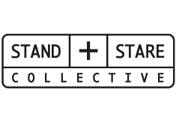 Stand + Stare create immersive theatre in which their audiences play an active part. They achieve this by imposing a role within the narrative for them, such as passengers on a ship (SS Arcadia), or by prescribing levels of interaction in order to move a story forwards (The Children of Modernity). They have an eye for design, a taste for technology and a commitment to writing and devising new stories. Founder members, Barney and Lucy Heywood are brother and sister and often draw influences from shared memories and family history.
They enjoy collaborating with a broad spectrum of artists from different disciplines to create large-scale site-specific shows, small intimate pieces and commercial commissions.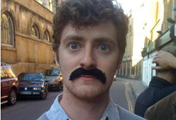 Dan Williams is Creative Technology Research Associate at the Pervasive Media Studio. He helps the studio residents and collaborators take new pervasive technologies and make nice things with them. Previously a web developer making new products at startups that make the most of the recently possible, such as APIs and mobile apps.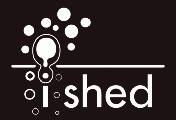 iShed was set up in 2007, it is a Community Interest Company (CIC) and a wholly owned subsidiary of Watershed Arts Trust. When you register a CIC, you have to define the 'community' your activities will benefit, for iShed's this is Artists, researchers, industry and organisations. The aim of all of iShed's activities is to develop talent, share knowledge and produce collaborative research projects.