Project Name
In the Kitchen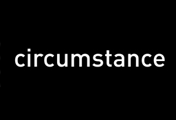 circumstance is an international collective or artists. It draws on its members backgrounds in contemporary performance, theatre, interactive design, music composition, wearable electronics, locative and pervasive media.
They are known for the creation of the 'subtlemob' form of performance and our application of mobile electronics in public space performances. Our projects consistently address the social, political and emotional impacts of the technologies used.
circumstance create cinematic experiences in unexpected locations. These experiences take many forms, from mass participation performances and intimate in-ear stories, to books, installations and workshops. Using both emergent and commonplace technology, we try to make films without cameras, creating alternate worlds and poetic layers in the everyday.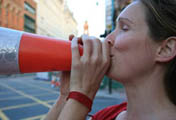 Lottie Child is the founder of Street Training, an international network of people actively reshaping their surroundings and how they affect our behaviour. Street Training is all and any of the joyful, funny, poetic, challenging things people do as we move through the streets. Every one does something over and above just walking down the street with their walking-down -the -street face on, going shopping and going to work. These things slip through the cracks in most big cities but the personal playful, joyful, subversive things we do make a difference to us, to other people and to places.

streettraining.org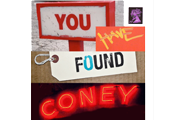 Tassos Stevens is an award-winning theatre director and maker, writer and game-designer with a doctorate in Psychology. As well as this, he is the co-director of Coney, an agency of adventure making live interactive crossplatform play, and a community of artists and makers through play.