Prisoner Escape from the Tower Kitchen
In the Kitchen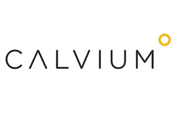 Calvium offer experience design, consultancy services, story writing, content production and technical wizardry all under one roof. The 'Creating new markets for digital content' grant from the Technology Strategy Board provided financial and collaborative support for their startup to engage in R&D in the early phase of the company's activities. The matched funding from the TSB enabled the team to work with potential customers to build AppFurnace which was used to build Prisoner Escape from the Tower and Adelaide Rd.
Would be cooks can now use Calvium's online app making product AppFurnace to make your own apps.  It is free to sign up and use for experimentation, prototyping and pitching.  For professional cooks who want their apps on the Apple app store or Android market there is a publishing fee which retrospectively pays for the use of AppFurnace.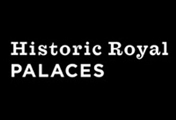 Historic Royal Palaces are a charity that run five palaces around the UK, including the Tower of London. Their four main principles are Guardianship: giving these palaces a future as long and valuable as their past. Discovery: encouraging people to make links with their own lives and today's world. Showmanship: doing everything with panache. Independence: having our own point of view and finding new ways to do our work. Working with Calvium to create this app, fulfilled all these aims.